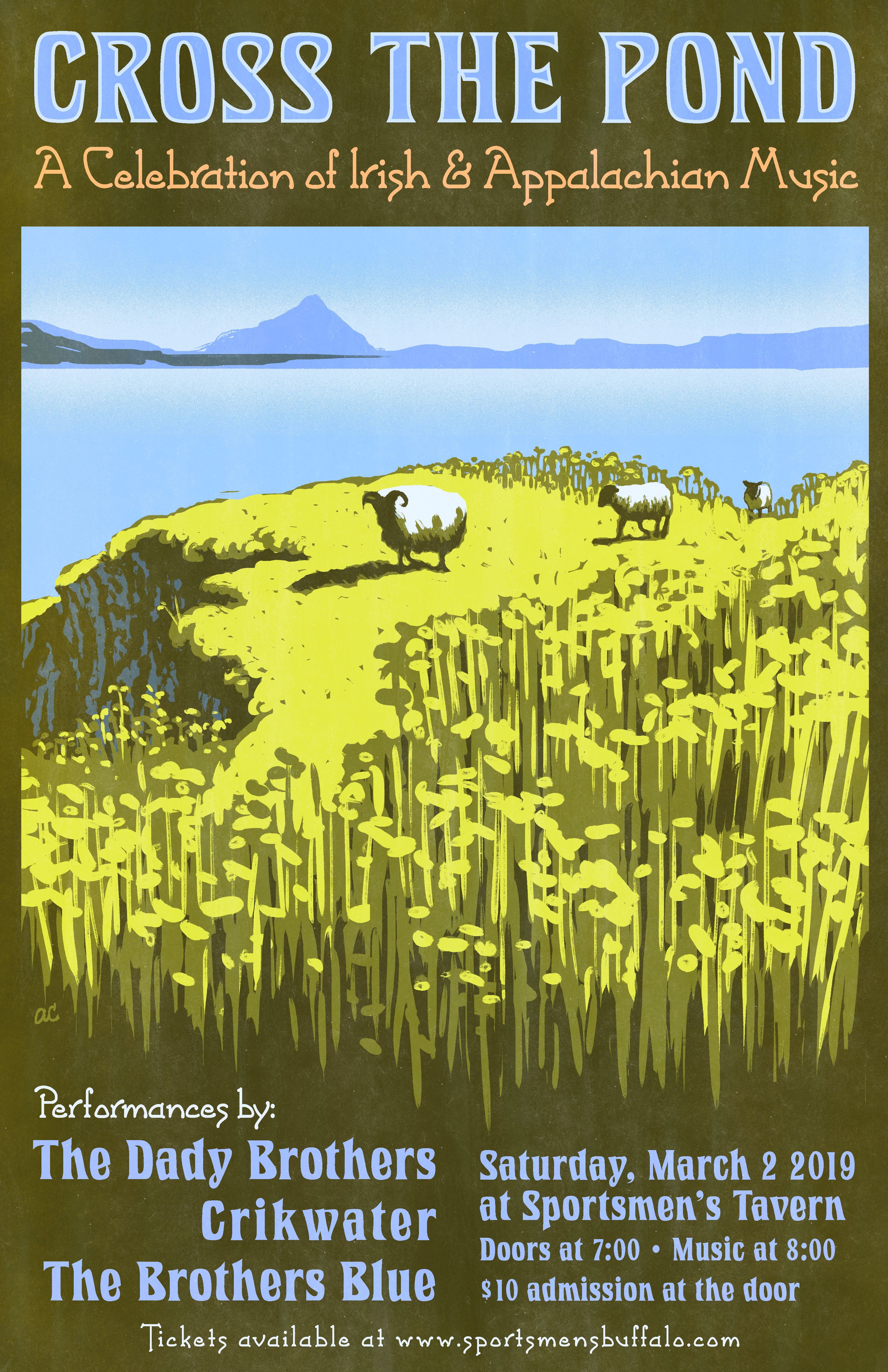 Following a hugely successful event last year, The Dady Brothers, Crikwater, and The Brothers Blue return once again to Sportsmens Tavern for "Cross the Pond: A Celebration of Irish and Appalachian Music!" 
Join us as we explore the common roots of these two traditions in a celebration of the culture and spirit of folk music. What a great way to get the St. Paddy's season started!
This show was a sellout last year, so we strongly suggest ordering tickets now! 
Admission: $10
Doors: 7pm
Tickets available HERE